Q&A With "Freelance Success" Publisher Julie Sturgeon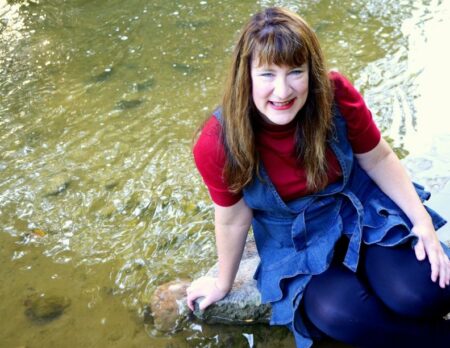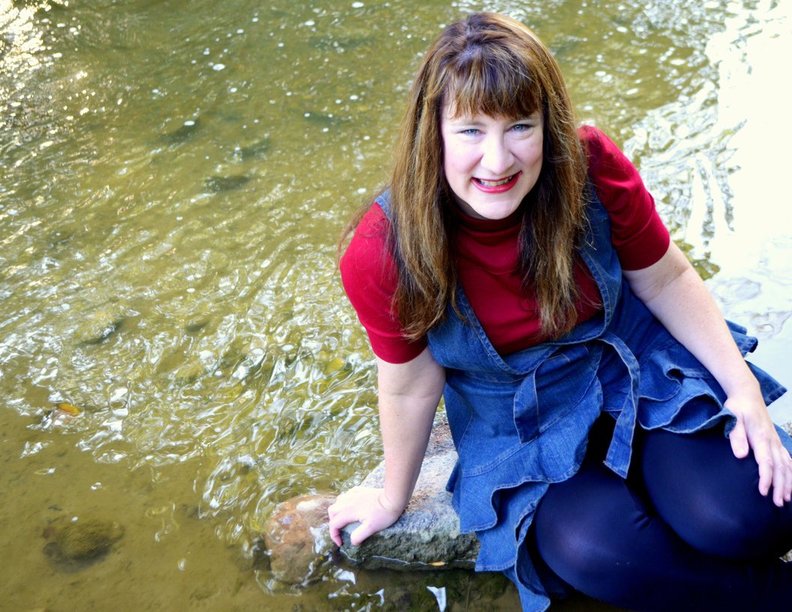 It's no secret that one of my favorite online resources for freelance writers is Freelance Success, a membership-based website and publication that's been around for more than 20 years. 
I've been a member since 2014 and have found it an invaluable resource. That's partly because of the weekly "Market Watch" newsletter, but especially because of its network of seasoned professional writers who are always ready to engage and answer questions on the site's very active forums. For example, when I wanted to pivot from journalism to content marketing, I turned to the Freelance Success forums and got lots of tips from writers who had already made the shift.
Freelance editor Julie Sturgeon recently took over "FLX" from longtime publisher Jennie Phipps,  bringing changes that include a new and improved website. Julie spoke about her plans for the organization. 
What is your background as a freelancer and with FLX?
I'm a journalism graduate from Indiana University, where I started out in broadcasting and quickly found out I loved magazines more. I worked as the editor for a local lifestyle magazine and then an Indianapolis business magazine. I went freelance in 1996 because the publisher at my magazine told me during my annual review that I should be making three times my salary, but, you know, the sales department wasn't doing its job.
It was pretty obvious to me that if I didn't have that structure in my way, I could get that amount on my own. The day I passed that milestone, I stood in my home office window and gave a special salute in the direction of my former building. I may have made sure the publisher saw a copy of my name on the six-figure income panel at ASJA a few years later, too.
I joined FLX in 2000 after meeting Jennie Phipps at a Chicago One-on-One event. I fell in love with the sense of camaraderie among members. Sure, I made money from the market reports, but the sense of having colleagues in an isolating situation was far more valuable. And when I was restless in my own career, it was FLXer Jennifer Lawler who reached out to me for help with the new fiction imprint she had just accepted responsibility for—and now 10 years later, I've built a very satisfying career as a development editor for the romance industry.
Why did you want to take over FLX?
The community, as I see it, is at a fork in the road. We have a lot of collective knowledge, and while we are not quitting the industry by a long shot, it's natural at this stage to rearrange our time to give more attention to other projects, to family, to hobbies. This wisdom could fade out as we concentrate more on friendship than business.
But what if we could bring in people who are in earlier stages of their careers? Not the complete newbies—FLX is about helping people with experience grow their opportunities—but the staff writers who are going out on their own or the freelancer who is discouraged after five years of not reaching their financial goals. There are professional writers out there who have not yet tasted success and are hungry for it, and that's a demographic we can lift up. Our community can serve a great purpose, and that alone invigorates our own careers.
There's nothing to lose, and I am willing to step up and take the responsibility of charting that course. I've always had a keen sense of organization and deadlines, which will come in handy.
What are the key changes/features in the new website?
In a nutshell, we are sprucing up FLX to fit into a world where people are used to visuals: pictures and videos and headshots. Color and action are very important in maintaining a community today. We also have event calendars, the ability to edit our posts (a huge tool for people who are used to going back and rewriting the draft!), a like button on comments. FLX  even has an app version now.
And, as with the previous platform, this all takes place behind a firewall, so the privacy element remains. Our 900,000 posts in the archives are also coming, and they won't be read-only – we'll still be able to comment on them. This has proven to be a huge IT challenge, so it's going to take longer than I'd like. I wanted to wave a magic wand and have them appear—the IT folks got a good laugh out of that.
Are there other changes you're planning on bringing to FLX?
Oh yes, and I'm pretty jazzed about them. I'm working on the formats and details, so I'm not ready to go into specifics yet, but the topics are:
More market reports and job opportunities
A series of monthly 5-minute videos with experts who can get practical answers to some of our bigger business and mental approach challenges.
What do people get out of an FLX membership?
Co-workers, in the best sense of the word. No matter your situation, there are folks here who have dealt with it and are willing to offer insight or advice. And a helping hand is baked into the fabric of this community. As it says on the landing page, we aren't about networking. We're about connection, and that only happens when you truly belong to something.