Ilima Loomis is a Hawaii-based freelance writer with more than 18 years of experience in journalism and content marketing. With a background in writing about science and technology, she has a knack for taking a complex subject and helping readers understand not only "what's going on" but "why should I care."
She specializes in writing about healthcare, science, and Hawaii.
Enter your email address to sign up for my newsletter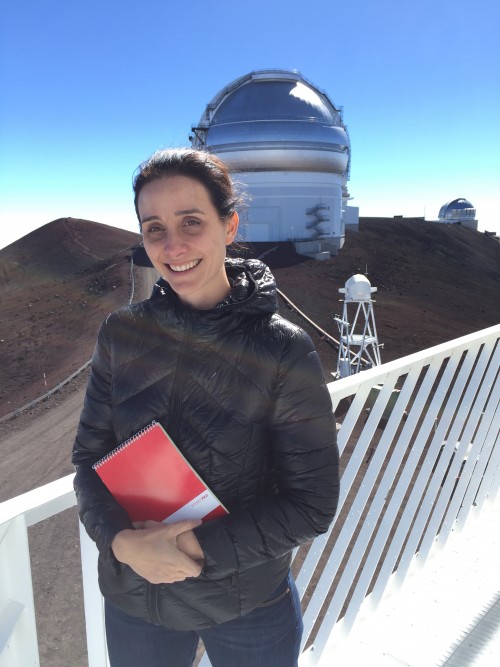 What Clients Are Saying About Ilima Loomis
As a professional medical education and communications company with client projects worldwide, we are always looking for local expertise to assist us onsite at national and international medical and scientific meetings and congresses. I am so glad we connected with Ilima Loomis - she was all that we needed, and more. In advance of our meeting she immediately grasped the requirements and scope of the project we needed her to complete, asked perceptive questions and quickly came up to speed on the clinical content she needed to master. Onsite she was delightful in manner, professional and courteous to our clients and her local knowledge was an asset to the visitors. Her work was thorough and timely, and she was very helpful in collaborating on the final version under our direction - all within a very tight deadline. At all times she was professional, efficient and thorough in her communications to me and my team. We could not have been more pleased with Ilima, and I would gladly recommend her to anyone needing scientific or medical writing.
Jim Carone
Senior Account Director
Educational Resource Systems
Ilima Loomis nails it every time. I've given her a few challenging assignments -- climate change, animal welfare, social license and cellular meat production -- and her work places our publication in a light I need it be seen in: as experts in our field. My only challenge is coming up with story ideas that she'll find interesting enough to take on, because I know she'll execute when it's time to file.
James Wright
Editorial Manager
Global Aquaculture Alliance
I've given Ilima numerous assignments for Wailea magazine, of which I am editor, and she is consistently on time, reliable, pleasant and, best of all, a wonderful writer. Whether it's plein air painting, an artist profile, a food story or a piece on resort apparel, her writing brings the subject to life. Ilima is the consummate professional and an editor's dream.
Jocelyn Fujii
Editor
Wailea magazine
You did a great job with these two reports. In terms of the work, the two reports couldn't have been more different. The amount of information on [the first report] was almost overwhelming. Sorting through it to extract the key elements and putting it all together in a comprehensible way was no easy task, yet you did it superbly. The report was comprehensive, yet very readable. The [second report] was just the opposite. Not much information and what was available was of somewhat questionable accuracy and thoroughness. Your determination in confirming data and being upfront in explaining why some pertinent data is unreliable made for a thorough and valuable briefing.
John Zappe, Editor of TLNT