4 Podcasts for Freelance Writers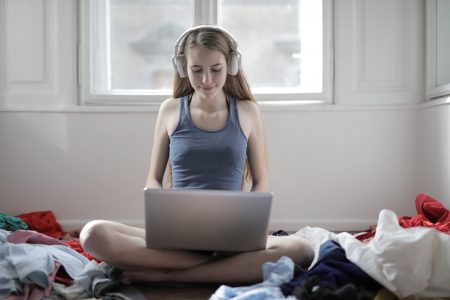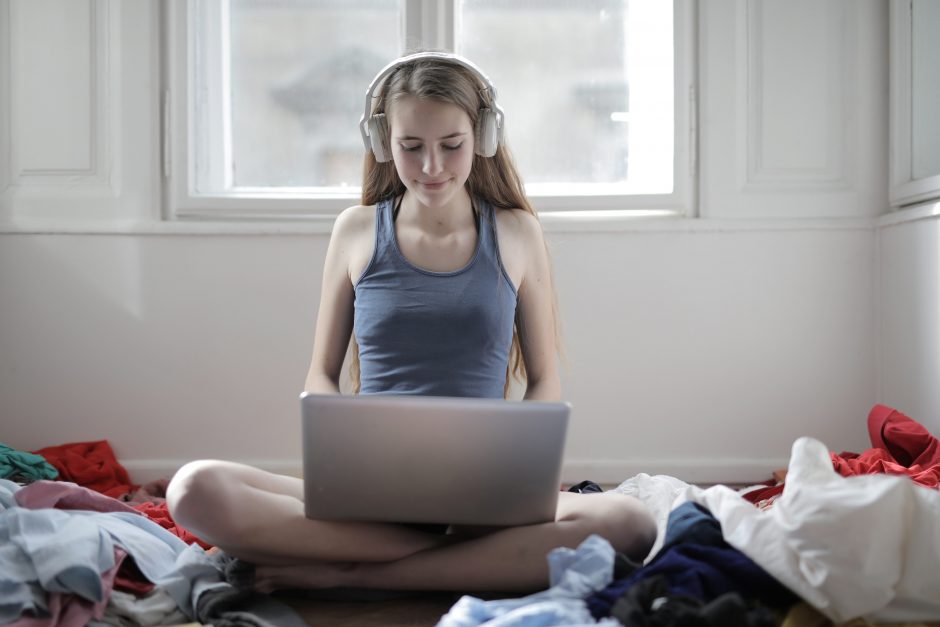 With close to 2 million podcasts in the world, the medium is showing explosive growth—37% of Americans listen to podcasts at least once a month. You can tune in from your car, or on your computer, your phone, your tablet… podcasts are conveniently accessible and a nice way to soak in some good information about the business and craft of writing when reading is impractical.
Many podcasts are aimed at freelance writers. These are some of my favorites:
1. The Creative Penn
Joanna Penn is a New York Times- and USA Today-bestselling indie thriller author (as J.F. Penn) who also runs her own small press, Curl Up Press. She podcasts every Monday on all kinds of practical topics for writers: things like creating a business plan, becoming more productive, generating more income, tips for writing a bestseller, revitalizing a flagging career, and how artificial intelligence will affect the industry.
The podcast has run continuously since March of 2009, so there are now more than 500 episodes, all archived on her website. Earlier episodes were often shorter, but most are now around one hour long. Every now and then she does a solo episode, but the majority are themed interviews with experienced writers.
She shares personal information about her own family and work life, which makes the show more engaging. She also takes on newsworthy topics in her intros, such as the implosion of Romance Writers of America (RWA) in early 2020 and Spotify getting into audiobooks. Her upbeat tone, British accent, and infectious laugh add to the fun of this informative podcast. There are also transcripts of each interview.
2. Deliberate Freelancer
Deliberate Freelancer is one of the newer kids on the podcast block, born in 2019. Hosted by Melanie Padgett Powers each Thursday, the show recently hit 90 episodes, and covers some interesting territory that others wouldn't—for instance, how to make Upwork (yes, Upwork) pay off, and how to practice anti-racism in freelancing.
Mel is a freelance content marketing writer and editor with a background in journalism. She offers helpful tips about subjects such as how to price your work (by the project, not by the hour!) depending on the scope and potential hassles involved, why not to let one client take up more than 35% of your income, and how to set boundaries as a writer.
Episode lengths vary from about 30 to 50 minutes on average, with a few going over the one-hour mark. There are detailed summaries of each episode.
3. High-Income Business Writing
This is Ed Gandia's podcast, and as you might expect if you know anything about Ed, it's highly practical and substantive. He calls it "the podcast for business writers and copywriters who want to earn more in less time doing work they love for better clients." Most of the 250+ episodes are 45 minutes long, with an occasional short snippet of wisdom in between (such as this episode about pricing projects high enough so you don't worry about nickel-and-diming clients when they make changes or want a little extra work).
Recent episodes have included tips for how to come across well on video conferences (what to wear, where to look, how to frame your shot, and so on), how women can "reprogram their brains" for financial success, and how to take stock of the insanity of 2020 and come up with workable goals for 2021.
There are summaries and notes about each episode and often links to further resources.
4. The Copywriter Club
With more than 200 episodes so far, The Copywriter Club is all about copywriting and content marketing. It drills down to results and numbers and techniques—checking your close rate, growing your e-mail list, building multiple revenue streams, niching down, branding, and building a 6- or 7-figure copywriting business.
It's run by Rob Marsh and Kira Hug, who met at a copywriter mastermind. Their weekly interviews are of interest to a large target audience because they cover a range of experiences. For instance, they recently interviewed a woman who started her copywriting career writing tweets for influencers and just finished out her first full-time year and talked about how she got those first clients and how she figured out things like pricing and taxes. Then they've also interviewed long-time veterans of the business who can talk about the natural ebbs and flows of work, and what to do when things dry up.
There's a good summary of each episode and then a full written transcript.
Whether you're an occasional listener or a regular subscriber, you can pick up a variety of career tips from these shows, and get to know others in this business along the way. And if you're looking for a freelance writer, check out my portfolio of work, or contact me about what I can do for you!